Thank you to Angie S for sending us these pictures of her wearing the Nila Crochet Lace Capsleeve Pencil Dress in Jade: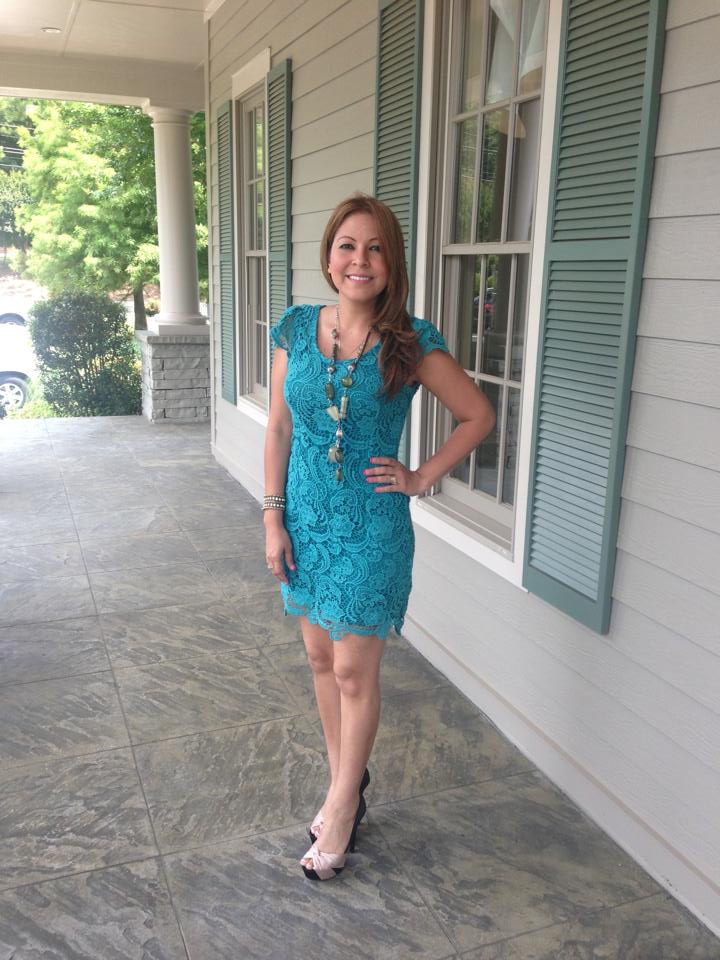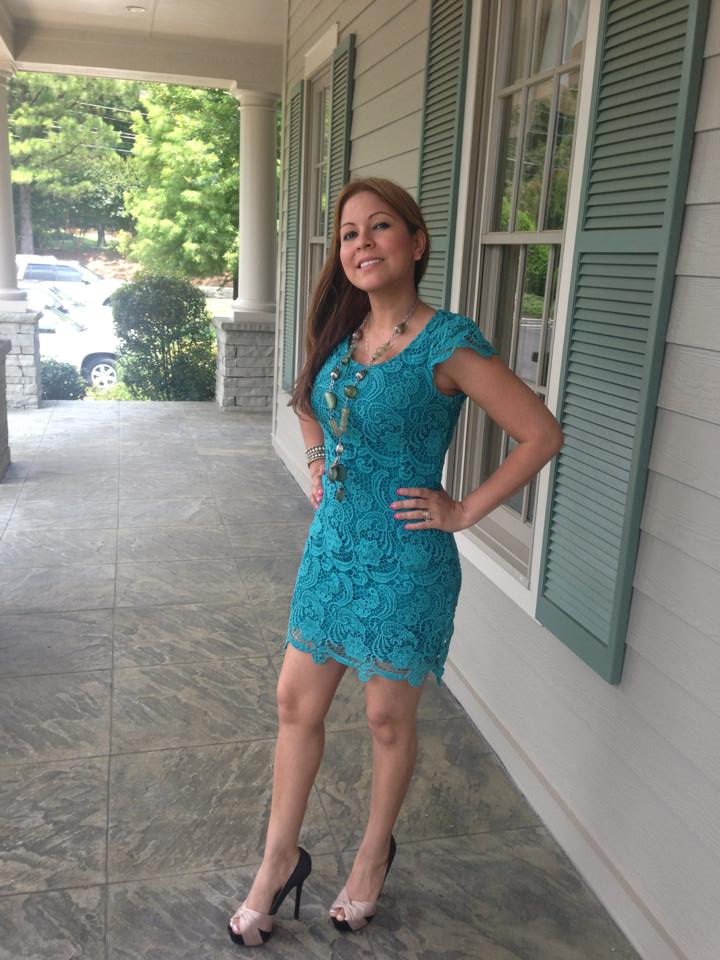 This is a great dress that is perfect for day or night–and it comes in several different color options at lilyboutique. We think she looks amazing and absolutely love how she styled this dress with open toe pumps and a bold, beaded necklace for an eclectic look.
We always appreciate our customers sending pictures of themselves wearing their Lily Boutique apparel. Feel free to send your photos to sales@lilyboutique.com and we'll post them on our blog as style inspiration. Don't worry– we'll be sure to keep your name and information private for security reasons. Have a good week!