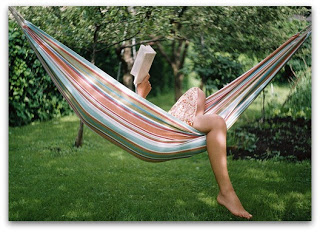 Lazy summer nights offer the perfect excuse to curl up with a good book or a beautiful movie. Here's what we're loving this week.

We're reading …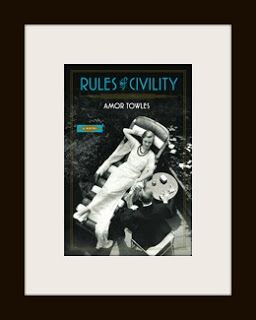 Set against the back drop of smoky New York jazz clubs of the 1930s, this debut novel by Amor Towles features a fun-loving trio trying to find their way in The Big Apple.

In the dog days of the Depression, some girls knew how to have fun. Kate Kontent and Eve Ross, roommates in a New York boardinghouse, have mastered the knack of going out on virtually no money. Our kind of duo. Although they don't rely on male generosity, when they meet an apparent swell on New Year's Eve in 1937, they're happy to take him around to their favorite jazz dives – and to let him buy rounds – and an odd threesome is formed.

As they sneak into Marx Brothers movies and nurse their cheap gin, the world is gearing up for both renewed prosperity and, ultimately, war.

Towel has captured the ambiance of 1938 New York in such a way, it was all we could do not to don the Pink Shells Twisted Maxi Dress – with all of its jazz club glamour – and hot foot to New York. After all, if the main characters can do High Society on a budget, we're pretty sure we can too!

We're watching …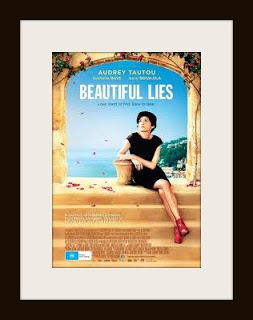 Who loves Audrey Tautou? We do! We do! Her latest flick is called Beautiful Lies and we've already pre-popped the popcorn so that we can race right into the theatre to watch it.
An anonymous love letter leads to a slew of misunderstandings in this lighthearted comedy starring Audrey Tautou (who we're still in love with after Amelie). When Emilie opens a heartfelt love letter from a secret admirer, her first instinct is to throw it in the trash. The skeptical salon owner has a change of heart, however, when she realizes what such a sentiment would mean to her lonely, despondent mother Maddie (Nathalie Baye). On a whim, Emilie forwards the letter, and goes on with her day. But later, when Maddie happens across Jean (Sami Bouajila) – a smitten Arab handyman and the original author of the amorous note – the mother and daughter find themselves in a heated competition for the same man.

Audrey's darling little outfits are distinctly Parisian in this visual feast. You can get the look with our Birds of a Feather dress.

We're listening to …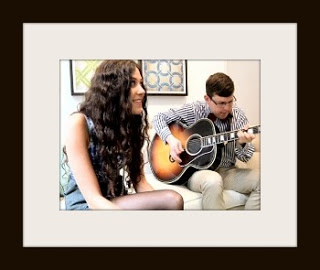 British singer/songwriter Eliza Doolittle — who took the name from Audrey Hepburn's My Fair Lady character — has finally released her gorgeous, gorgeous  eponymous debut album. Not only does she sound amazing, her fashion sense makes us drool.
For something distinctly Doolittle, try our Think Pink Pencil Dress on for size.

What are you reading, watching and listening to this week? We're always on the look our for recommendations!
x