Summer is a great time to make and try some natural DIY beauty products.  The best way to stay away from all the harsh chemicals in a lot of your common over the counter beauty products is to make your own.  This way you are able to see and know exactly what you are putting on your skin.  It is imperative to take care of our skin to keep it looking the best it can.  Making your own beauty products puts you in control of how you want them made.  This is the exciting part for me because I love how you can customize them for your skin needs and add your personal fragrance to them as well.
Homemade Lip Gloss
Taking care of your lips is a must in the summer heat.  We all need to have lip gloss on hand at all times.  Making your own is an affordable way to make sure you have them with you at all times.  Keeping separate ones for your purse, gym bag, beach bag, car and all rooms of your home.  This way it is effortless to remember your lip gloss.
Here is a great and fun recipe that has only 4 ingredients and is super simple.
Ingredients:
¾ cup + 1 Tablespoon Coconut Oil (Organic)
3 Tablespoons Beeswax (Grated or Pellets)
1 Capsule Vitamin E oil (1000 I.U.)
25 to 40 Drops of Candy Flavor Oil
You'll also need:
1 ounce jars or tins
Labels (Optional)
In a microwave-safe glass container add your coconut oil, beeswax and the contents of the Vitamin E capsule.  Heat on high in 30 second intervals; make sure to stir after each.   When all ingredients have melted and combined, you can add your favorite candy oil flavors to the whole batch or you can separate your batch into separate containers and add different oils to make different flavors.  After you have added your desired flavors, pour into 1 ounce containers and let cool.  You can add cute labels to add your personal touch to the containers.
Sugar Scrubs
There are so many fabulous recipes for amazing sugar scrubs.  Sugar scrubs are a great and natural way to exfoliate your skin from head to toe.  The combinations and varieties of these scrubs are endless and usually effortless to make.
One of my favorites is only three simple ingredients – Sugar, Olive Oil and Lemon.  All you have to do is mix your sugar and oil together until smooth and add a teaspoon of fresh squeezed lemon juice. This is a great one for your face but can be used for your entire body.

Here are a few more links to some of our favorite ones!
Rose Petal Spa Sugar Scrub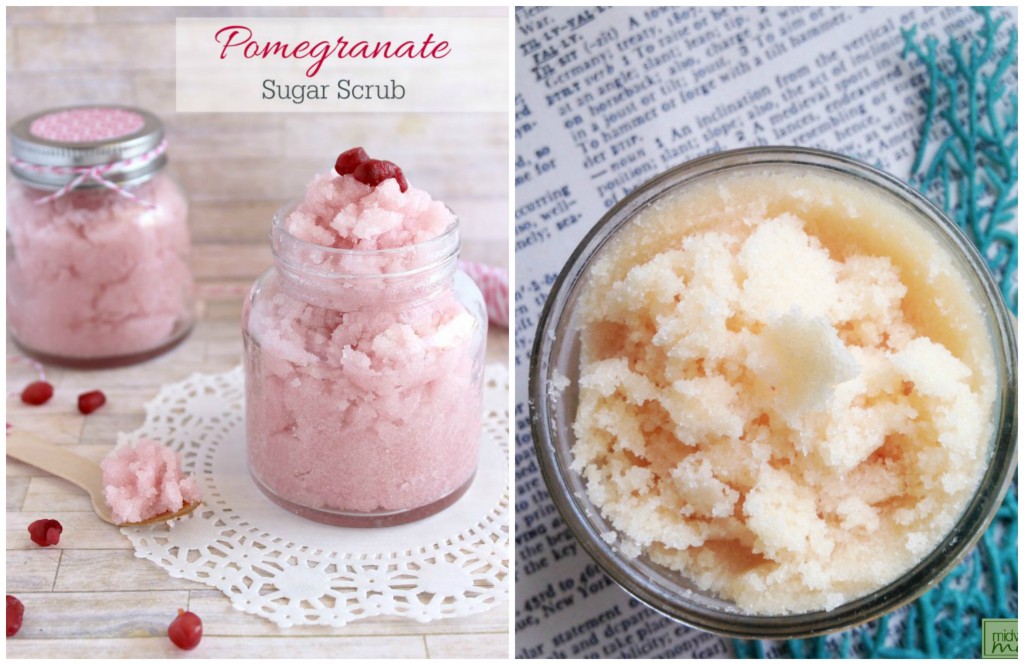 Pomegranate Sugar Scrub; Vanilla Sugar Scrub with Orange Essential Oil
Homemade Bubble Bath and Bath Bombs
We all are in need of those relaxing bubble baths – if you are like me, I seldom get!  We are all so busy in our day to day lives that it is hard to remember that we need to take some time for ourselves.  A luxurious bubble bath is the best way to relax and calm ourselves after a very stressful day.  Being able to customize your bubble bath to your favorite scents is the best!
The Simple Scented Milk Bath is a great way to rehydrate your skin and give you a silky relaxing bath.  Here is the easy recipe:
2 cups Whole Powdered Milk
½ cup Cornstarch
½ cup Baking Soda
Essential Oil (5 to 10 drops)
Combine the powdered milk, cornstarch and baking soda in a jar.  Put the lid on the jar and shake until all the ingredients are combined.  Open the jar and add your essential oil.  Replace lid and shake again.  Let it stand for at least 24 hours for the oil to absorb.  Add 1 cup to your bath under running hot water.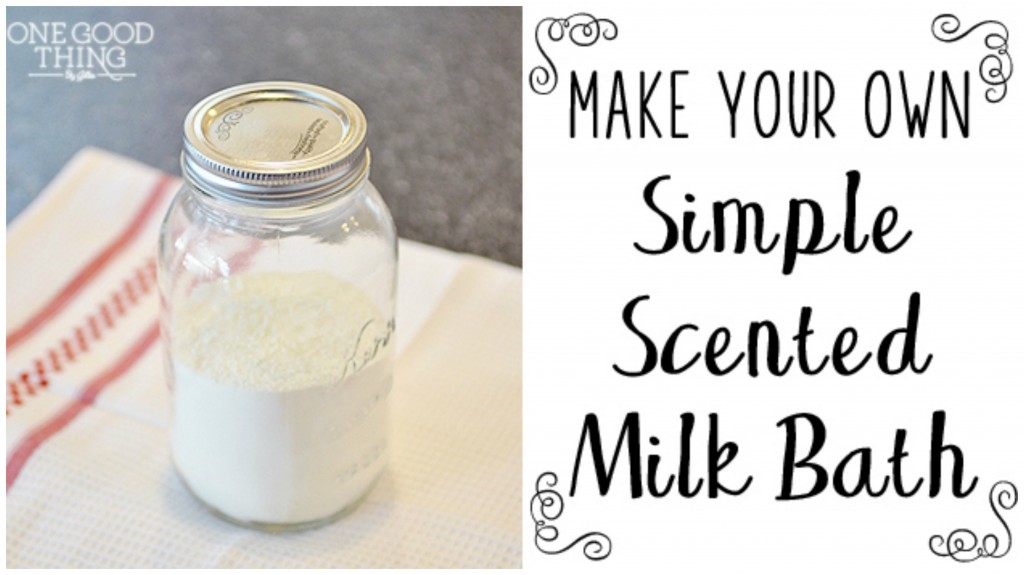 Simple Scented Milk Bath
Bath Fizzies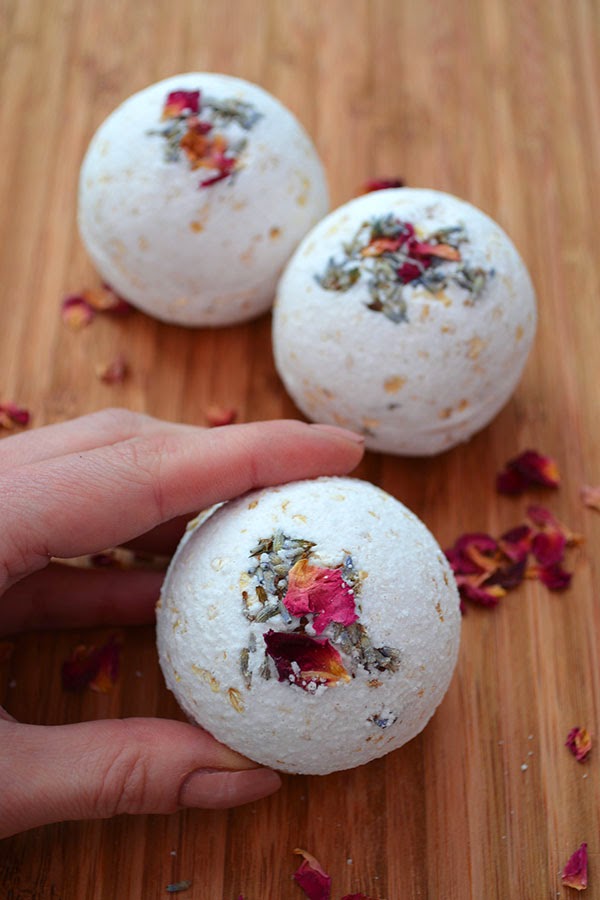 Natural Rose, Lavendar and Oatmeal Bath Bombs
Homemade Body Lotions
Summer is the month that we have to keep our skin hydrated.  With all our outside summer activities our skin usually gets dry and damaged.  Keeping our skin moisturized is a must!  Why not take a little extra time and customize a great homemade lotion.  One of our favorites has just 3 simple ingredients and you can use your favorite fragrance to personalize it.  All you need is shea butter, coconut oil and your favorite essential oil!
1 cup Pure Shea Butter (Softened)
1 cup Pure Coconut Oil
50-75 drops Favorite Essential Oil (Lavendar is our favorite)
Combine all ingredients and mix with an electric mixer until soft peaks form.  Then transfer to small glass jars or containers.
Best Homemade Lotion
Check out our Beauty Tips and Tricks board on our for more great DIY beauty products!
Show off your new glowing skin with a fabulous Lily Boutique Dress!