Searching for affordable dresses online can be difficult. Sometimes it seems like everything that is beautiful, unique, and stylish costs a fortune! Luckily, Lily Boutique is a great place to shop for cute dresses that are both adorable and affordable. From girly sundresses to fun party dresses, we have something for everyone. Here are 10 options that are not only super cute, they are all under $50: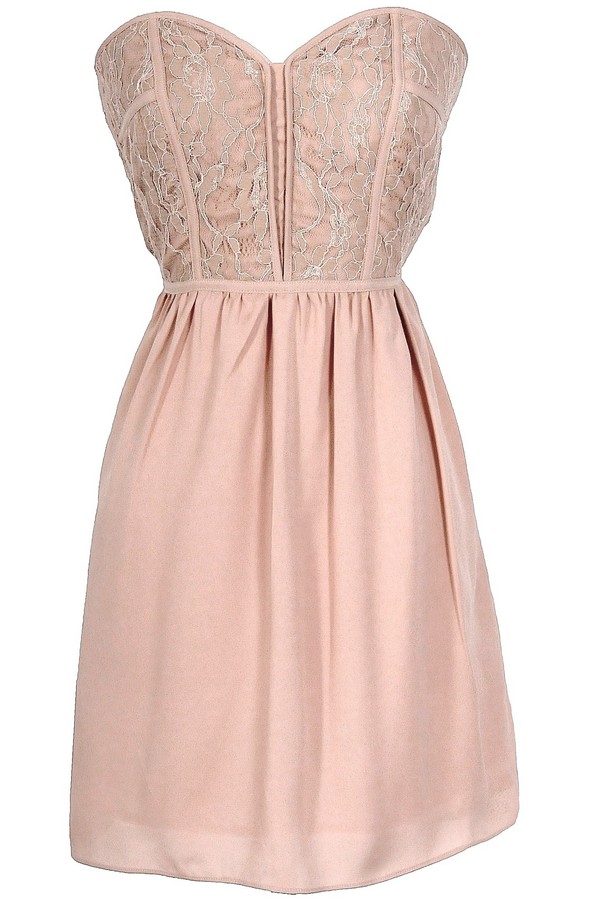 The Sweetheart Strapless Dress has all the elements you need to make an impression when you walk into the room. It has a lingerie-inspired top with fabric piping, adding a romantic touch.  This dress is also available in several other colors at lilyboutique and retails for $48.
The Country Concert Bow Front Dress is a great multi-purpose dress that is perfect for creating different looks.  This dress would look adorable paired with brown cowboy boots to match the brown belt, for a cute country look.  Another option is to dress it up with heels, pumps, or wedges for a sophisticated twist. Lastly, you could wear this dress with flat sandals and an oversized bag for a casual daytime look. The Country Concert Bow Front Dress is also available in Cream and retails for just $34.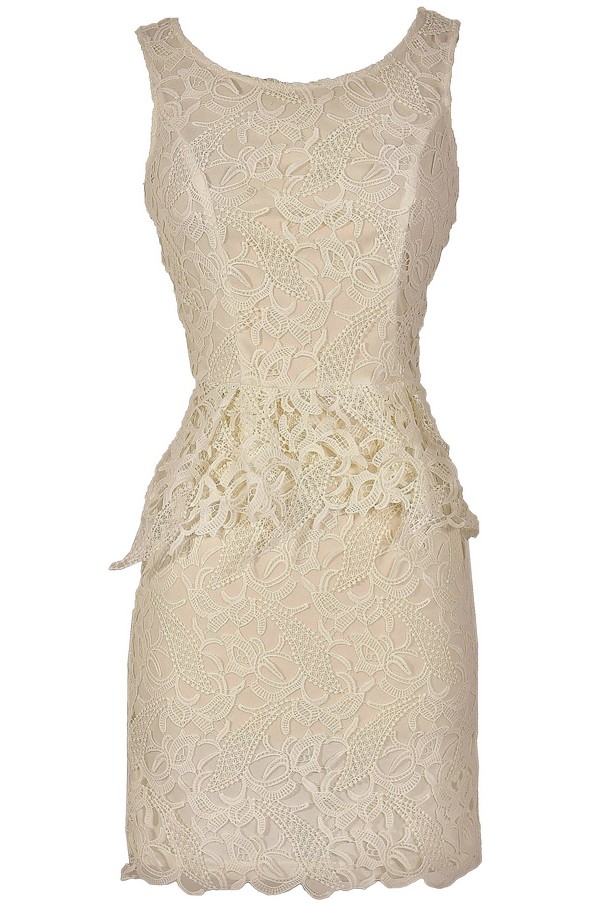 This Amazing Lace White Peplum Lace Dress is a gorgeous dress made of the most beautiful textured lace we've ever seen!  This is a stylish option for brides to wear to a rehearsal dinner or any other pre-wedding festivities.  It is also a nice dress to wear to any party or networking event.  It retails for $46.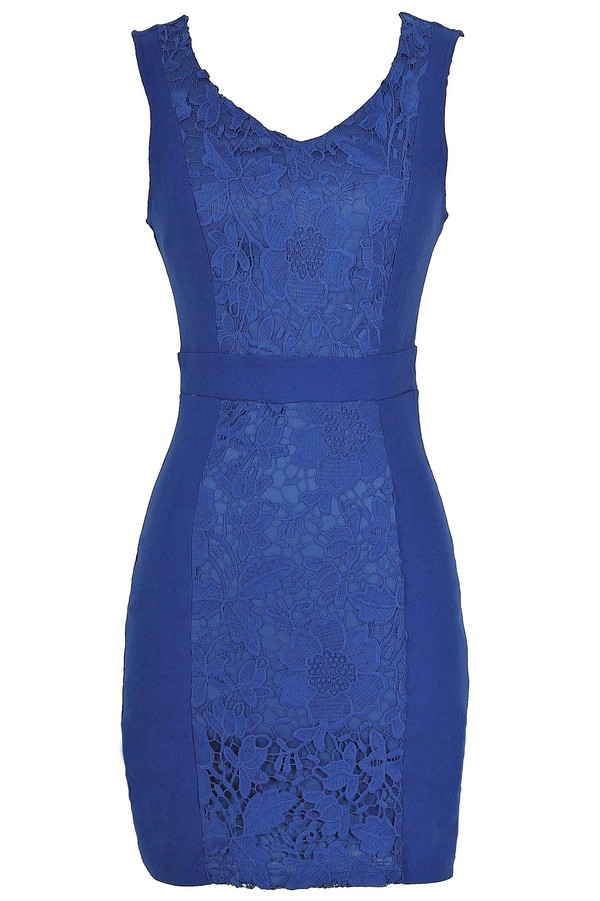 At just $40, you can't go wrong with the Center Stage Crochet Lace Pencil Dress.  This classic, simple style is amped up with flattering details such as the crochet lace inset panel down the front.  It would look great paired with heels or pumps and is also available in Ivory and Coral.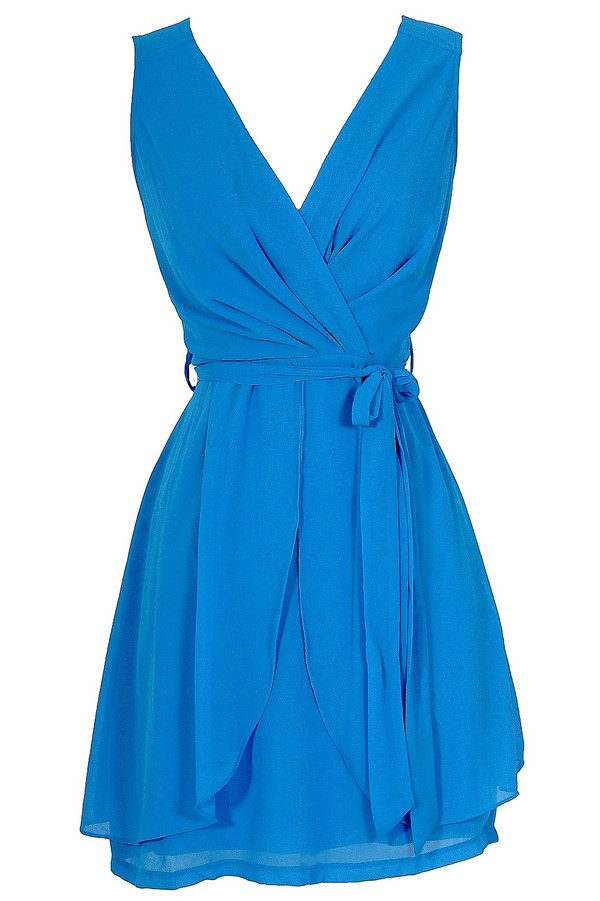 The Tiptoe Through The Tulips Chiffon Dress is a simple, yet stylish dress that will definitely make an impact.  Our favorite part of this dress is the layered skirt that reminds us of a tulip!  This dress is priced at $38 and also comes in Cream and Black.
The Flower Child Ivory Chiffon and Lace Maxi Dress creates an angelic, boho-chic look that will appeal to your inner flower child. It would look great dressed down with flat sandals for a laid-back hippie chic look.  Or dress it up with wedges or heels for a semi-formal style.  This dress would look perfectly accessorized with some pretty jewelry and a floral crown.  It retails for $45.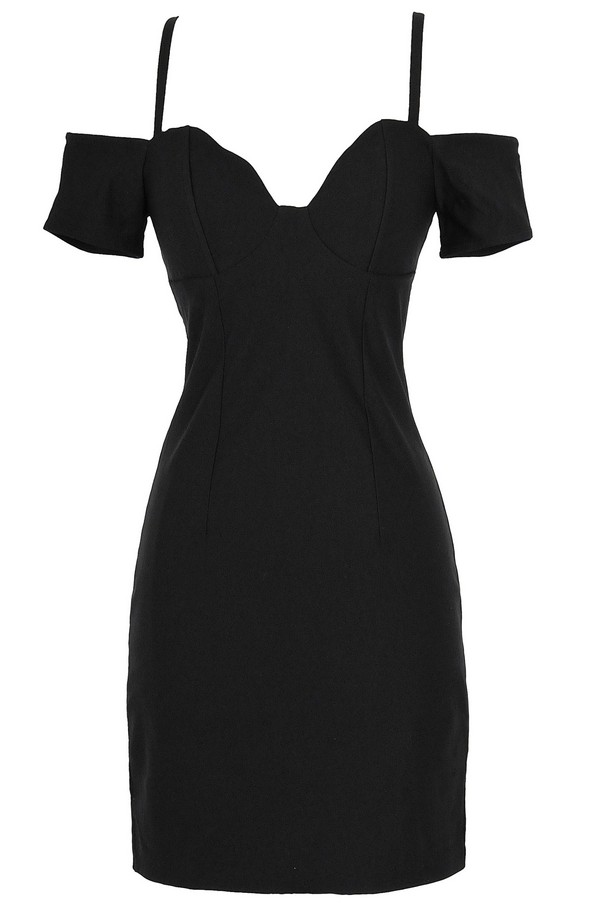 Looking for something a little sultry for your next night out?  Consider the Cold Shoulder Bodycon Bustier Dress.  The sweetheart neckline, princess seams, and bustier bust create a flattering silhouette. Spaghetti straps and off the shoulder sleeves add to this alluring look that retails for just $35.  The Cold Shoulder Bodycon Bustier Dress is also available in Peach and Ivory.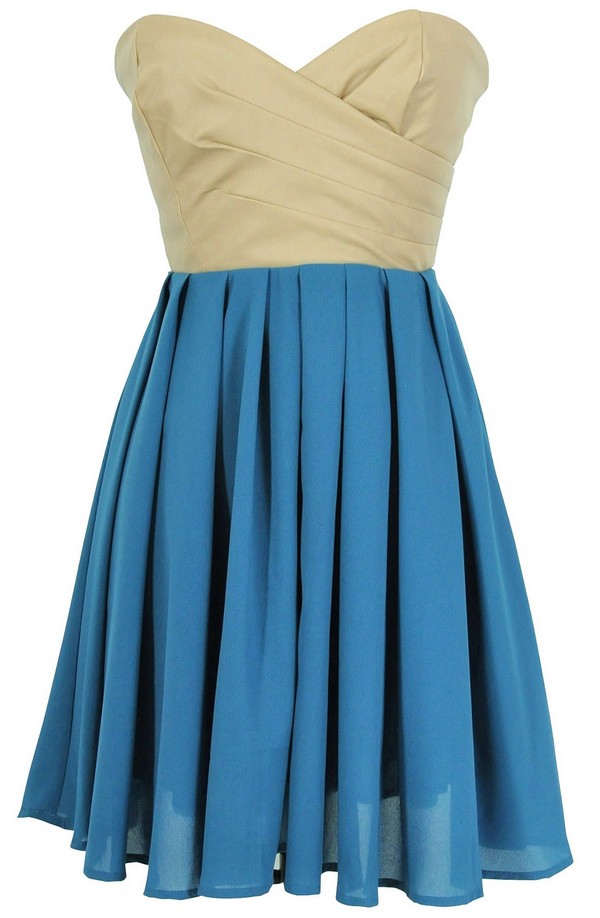 This unique dress is something you don't see everyday!  The Leatherette and Chiffon Strapless Dress has a sweetheart neckline and crossover bust made of animal-friendly vegan leatherette.  The flowy chiffon skirt in a contrasting color combines effortlessly to make this dress a winner.  At just $45, you can't go wrong!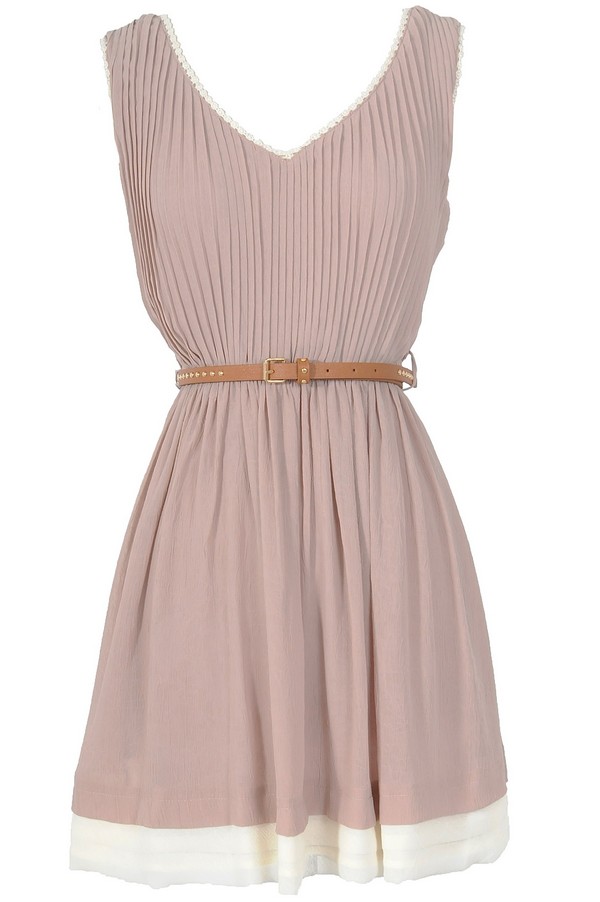 The Music Row Belted Chiffon Dress is another pretty dress you'll be able to wear to so many different types of events.  This dress would make a great casual day dress or it could be dressed up with heels or wedges…and the classic A-line cut looks great on everyone!  This dress retails for $42.
The Boho Glam Dress is one of our all-time favorites!  It features embroidered flowers at the bust, a tulle skirt, and an included gold belt.  This dress would make a lovely bridesmaids dress and it comes in 3 color options.  At $42, we think this dress is such a winner!