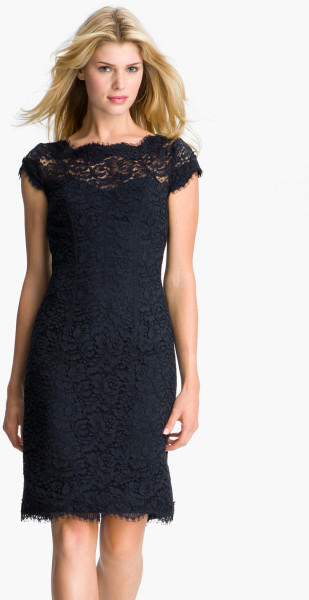 When we stumbled across this gorgeous Monique Lhuillier Lace Sheath Dress, we were struck by the timeless, classic design. This is a lovely look for almost any occasion, whether you're heading to a wedding, cocktail party, or any other special occasion on your calendar. We love how this dress works perfectly for day or night. This dress retailed for $398 at Nordstrom and other specialty retailers, but is currently sold out.
Luckily, Lily Boutique  has a great look for less: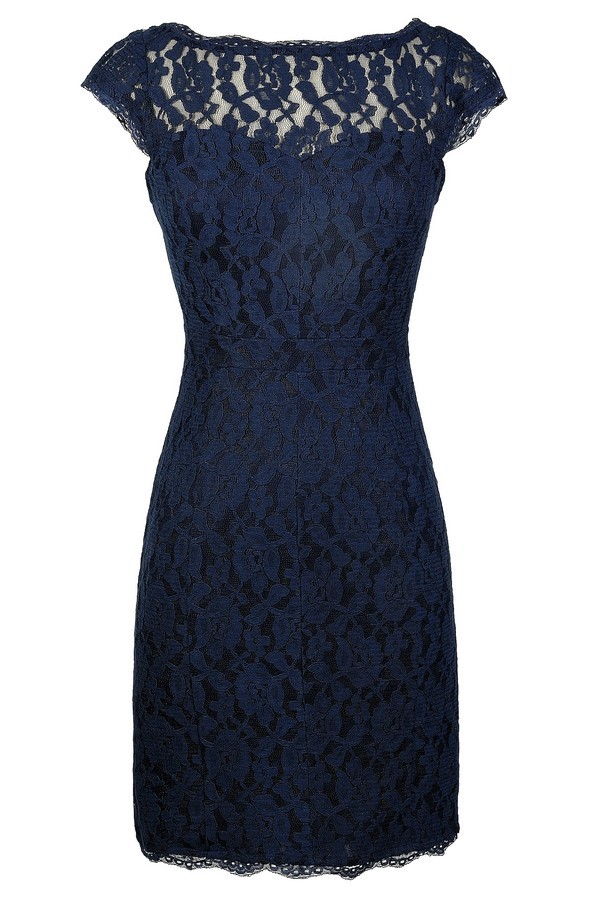 The Time and Lace Pencil Dress is a deadringer for the Monique Lhuillier Lace Overlay Sheath Dress–and it's a steal at just $42. This navy lace dress looks nice paired with navy or nude pumps.  It can be purchased at Lily Boutique:
/time-and-lace-pencil-dress-in-navy.html
Want something a little lighter?  This look is also available in two other color options: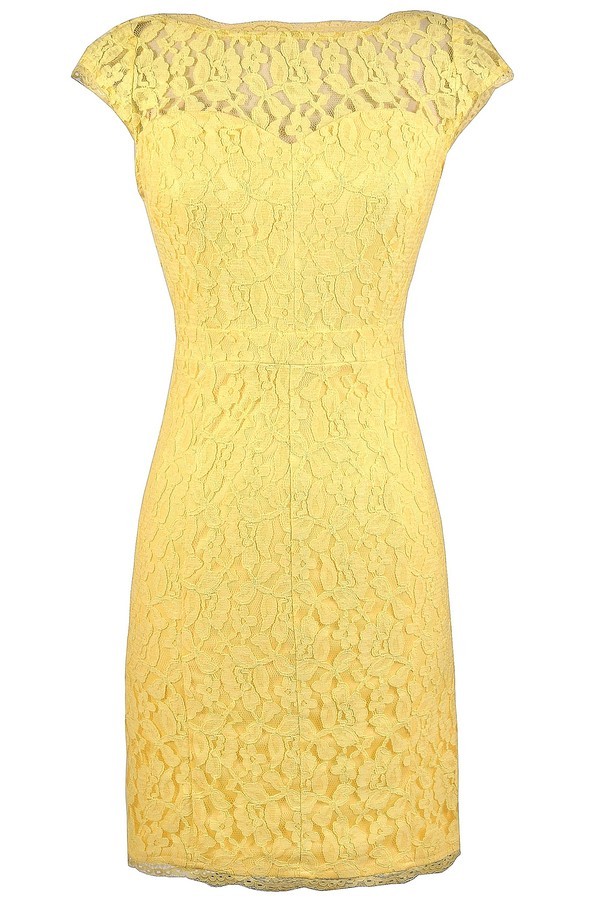 /time-and-lace-pencil-dress-in-bright-yellow.html
This bright yellow lace dress would make an adorable cocktail dress or party dress. The Time and Lace Pencil Dress in Bright Yellow is the perfect cheerful pick-me-up for your closet. You'll instantly brighten any gloomy day when you step out in this yellow lace pencil dress.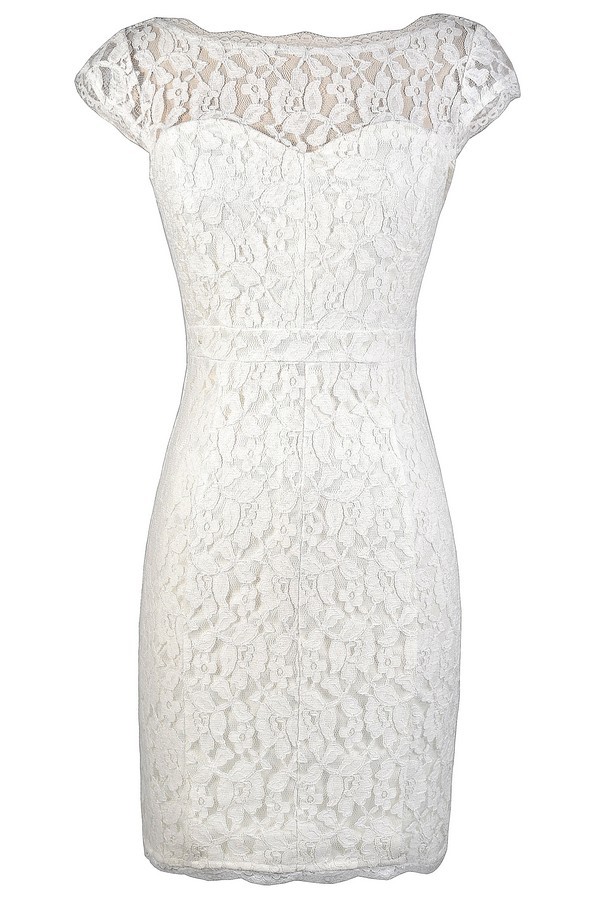 /time-and-lace-pencil-dress-in-white.html
The Time and Lace Pencil Dress in White is a beautiful option that would work nicely as a rehearsal dinner dress or bridal shower dress. Pair it with nude pumps or strappy heels and some delicate jewelry. This is a lovely little white lace pencil dress that can be worn for years to come!