Known for pushing boundaries and creating avant garde masterpieces, the late Alexander McQueen was a British fashion designer and couturier who worked as chief designer for Givenchy and also founded his own namesake label.  His young contemporary line McQ effortlessly blends his street tough British aesthetic with whimsical pieces, and has prices that range from a few hundred dollars to over $1,000.
When we stumbled across this McQ black embellished shoulder dress, we instantly fell in love: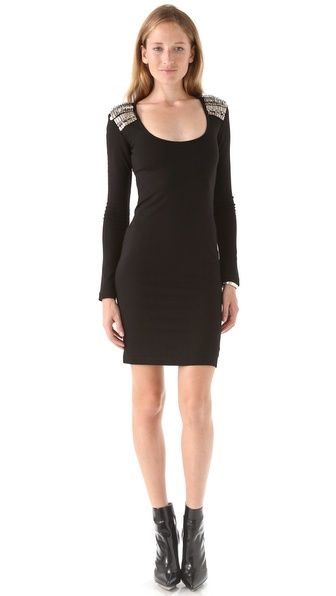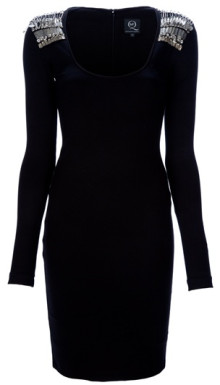 This stylish little number looks great worn with black pumps, booties, or heels, and pairs well with hosiery on cold nights: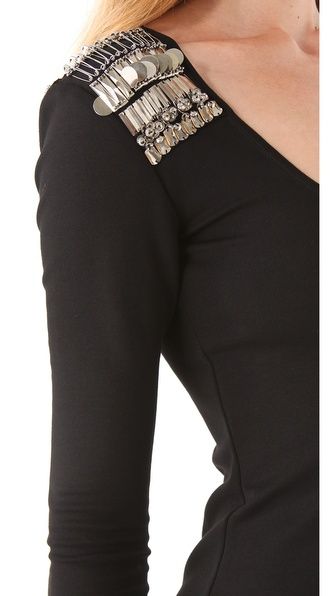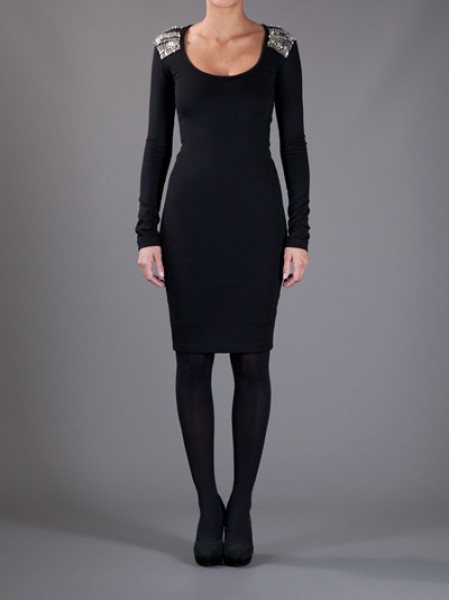 You can purchase this military-inspired Alexander McQueen McQ dress for $795 here:

Celebrities are jumping on the beaded shoulder bandwagon as well– Kristin Cavallari was spotted in a Topshop beaded shoulder dress at an event in Las Vegas. Pairing it with a beaded clutch is the perfect way to play up the shoulder embellishment: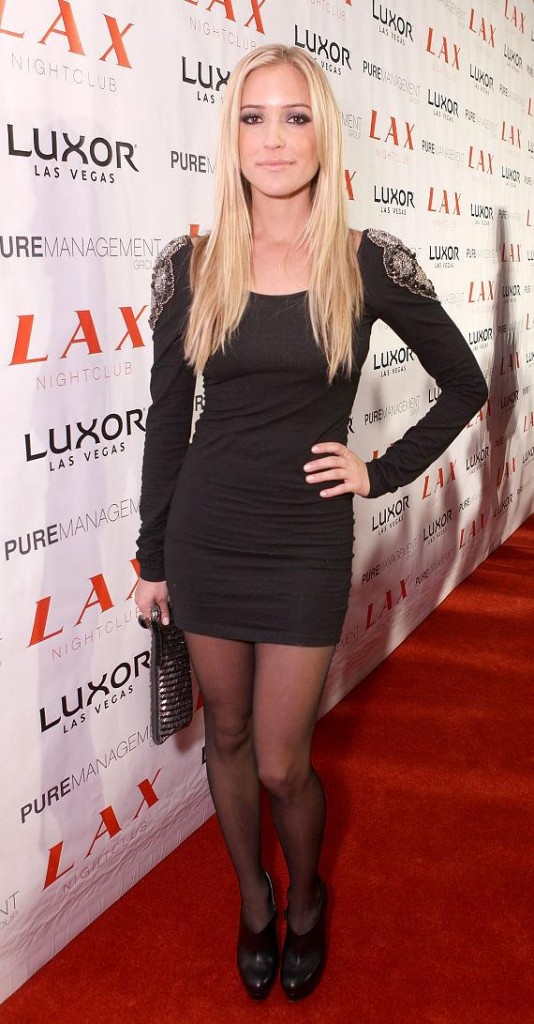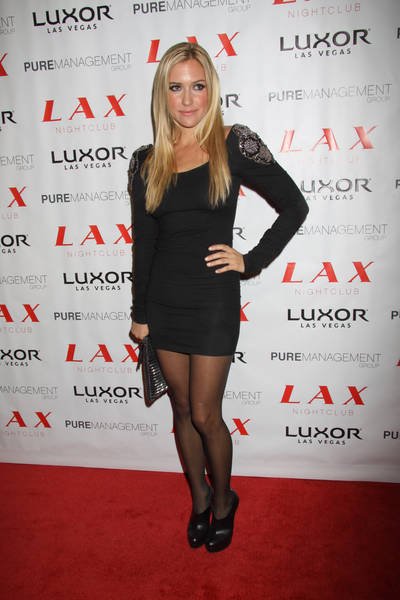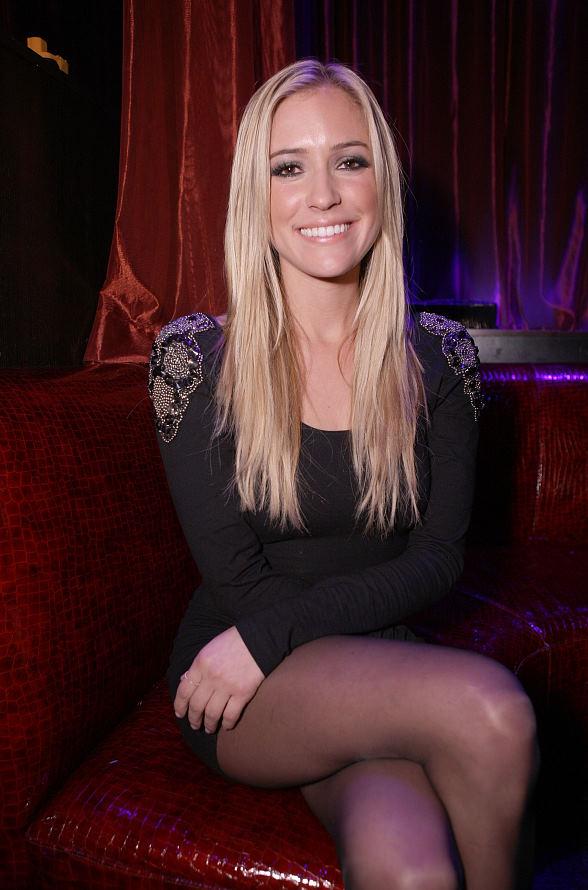 We love how sleek and sophisticated these dresses look–with a bit of a rock star edge!  If you'd like to rock this look but don't want to spend a fortune, have no fear! Lily Boutique has a great look for less.  The Shoulders Above Embellished Bodycon Dress is only $34: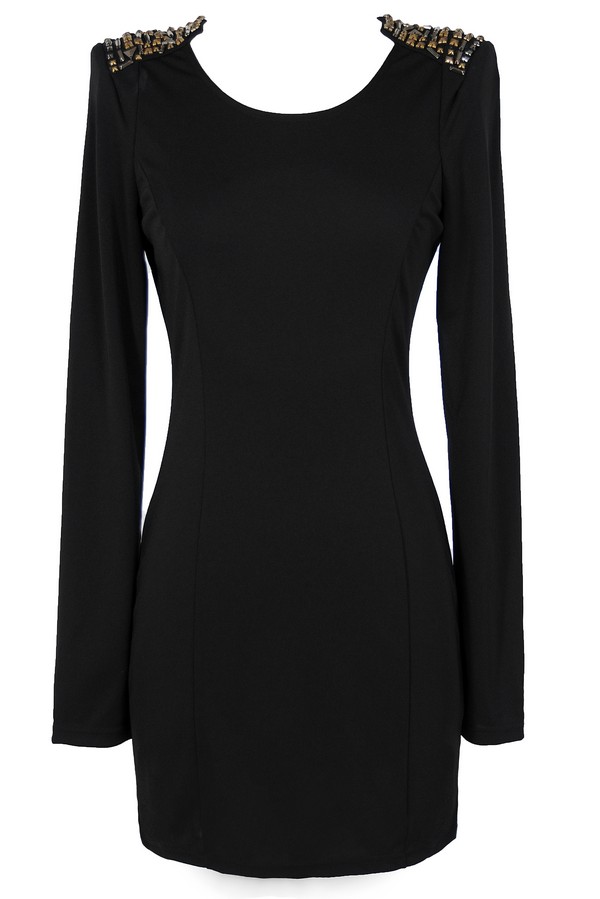 This fashion-forward dress has a rounded neckline, long sleeves, and a fitted bodycon cut.  Gold stud embellishments decorate the shoulders, adding the perfect extra touch to an otherwise simple shape.  This dress is a great way to get the Alexander McQueen and Kristin Cavallari look.  If you'd prefer to add a little more color to your wardrobe, consider the Shoulders Above Embellished Bodycon Dress in Wine, also $34: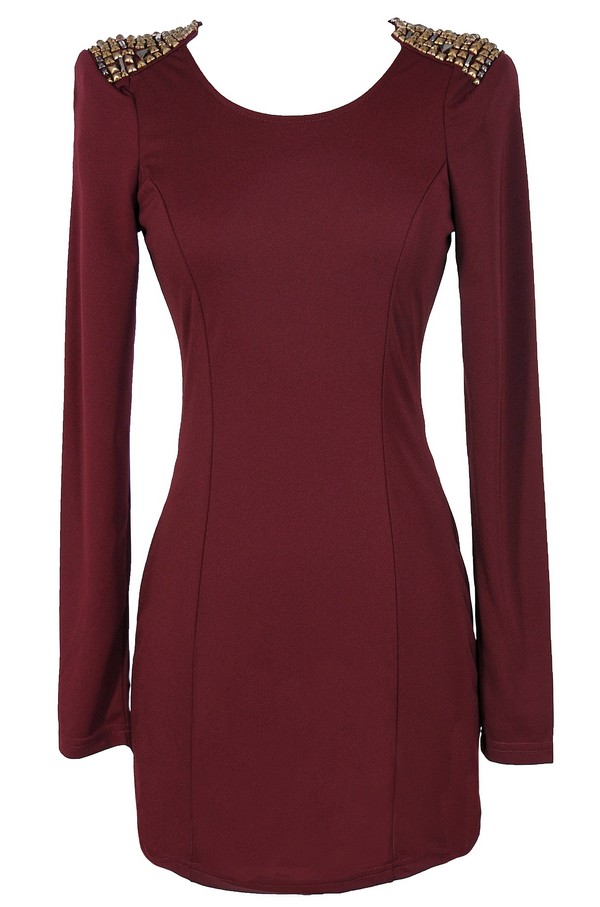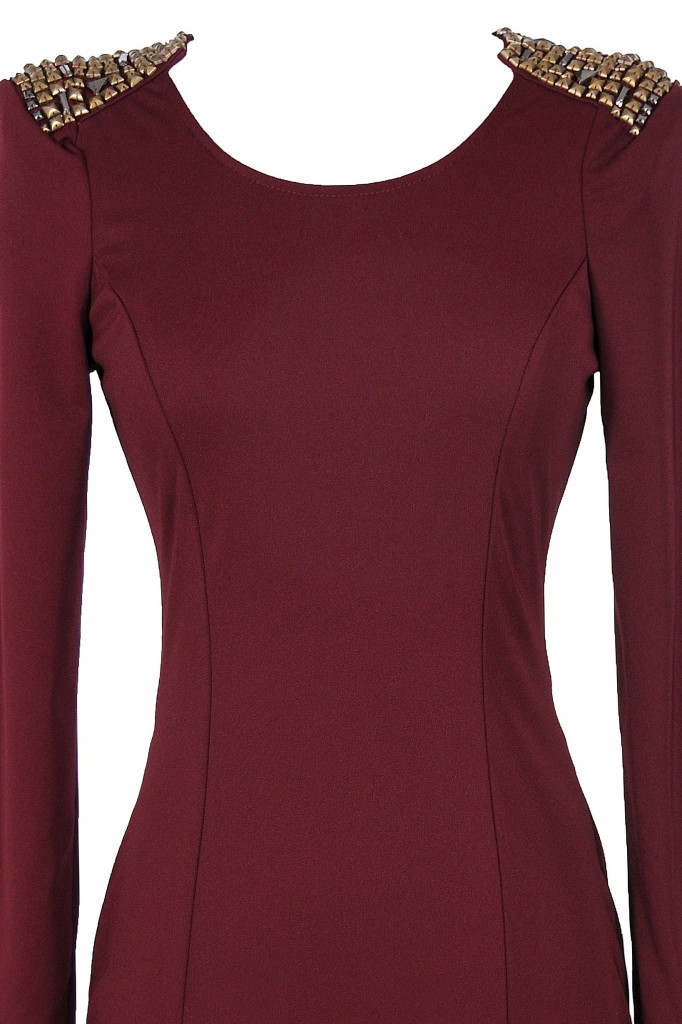 We think this dress is a great option to wear to a party or on a fun night out with friends.  What do you think about shoulder embellishments? Let us know in the comments below!