We still have a hangover from our recent post and that's why today's blog is another one about celebrity fashion from the hit TV series, Gossip Girl. As much as we love Blair's preppy and polished look, we're also very fond of the glam-rocker-chic, boho vibe that Serena Van Der Woodsen is known for! Played by actress Blake Lively, Serena's the most popular Upper East Side IT girl. A little trivia for you before we begin dishing out what we love about Serena: Did you know that Blake Lively chooses her own outfits for her role in the show? Cool, right?
Serena's fashion sense is modern, sexy and fierce. She's definitely not afraid to show her rocking body and to experiment with different clothing elements. However, her adventurous nature doesn't keep her from having signature pieces that all Serena Van Der Woodsen fans can copy!
Serena is a free spirit who doesn't care what people think about her. She is often seen in boho-style tops and dresses too. To get that boho-chic look, check out this classy Boho Beaded Top from Lily Boutique.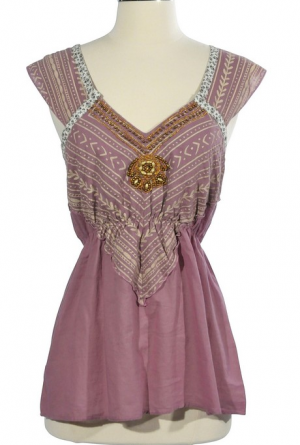 It has a V-neck with just the right cut to show off some skin without exposing too much cleavage. Remember, Serena's style is sexy, but never trashy. She's often seen in low cut dresses and tops or super short skirts, but she can definitely pull it off without looking cheap.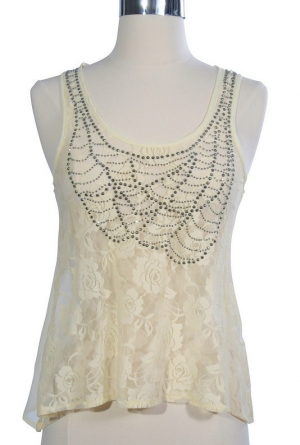 We also notice how Serena loves embellishments in her clothes. Sleeveless tops with personalized touches are her thing. With that, we present the Elizabeth Embellished Top in Ivory and the Hint of Glint Two-In-One Top Vest in Olive.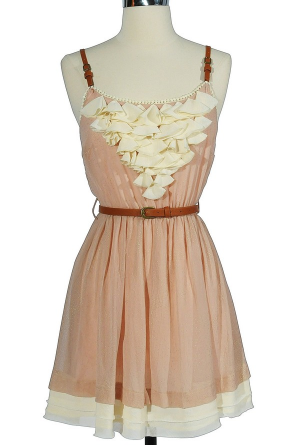 These two different tops both look like something that Serena would definitely wear due to their feminine, yet rocker-chic look. We can definitely see her wearing these tops with skinny jeans and killer heels – a style that we've all seen her pull off perfectly!
Another fashion piece that she's often seen in is a perfectly constructed blazer that compliments her broad shoulders. To achieve this celebrity fashion sense, check out Lily Boutique's version of Chanel's Hint of Sparkle Tweed Blazer in Grey.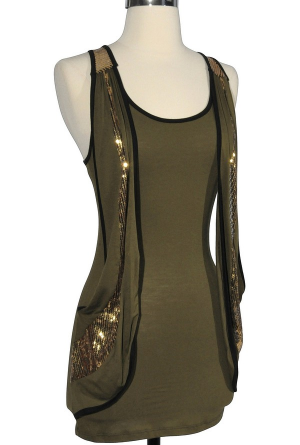 For around $30, you can own this blazer and look fabulous. Chanel is one of the brands that we often see Serena wearing and with this blazer, you can achieve the look without breaking your budget. Another blazer we love is the Black and White Stripe Crossover Blazer with Gold Buttons. Serena loves fitted, well-constructed blazers like this one and when paired with a short skirt and stilettos, you can steal Serena's style.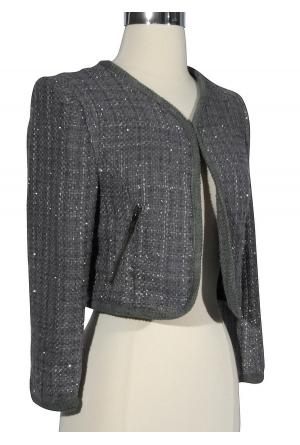 In the show, Serena is a sexy party girl who's constantly seen wearing a super short bandages dress. And not just that, she likes her dresses to have a little shine and sparkle all over them. That's why we could see her rocking the club with this Celestial Sparkle Ribbon Wrapped Designer Dress in Minuet.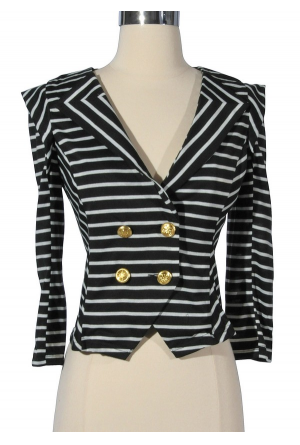 We can also see Serena wearing something like the Ravishing Rosette Cocktail Dress and One Shoulder Asymmetrical Hemline Chiffon Designer Dress by Minuet in Berry because of their sexy, fiery looks – just like what Upper East Side's most talked-about IT girl is known for.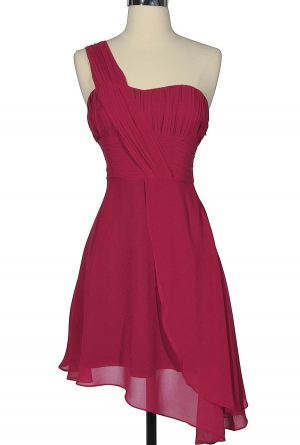 How about you? What's your favorite Serena style? For more celebrity fashion updates, remember to always visit Lily Boutique's fashion blog!