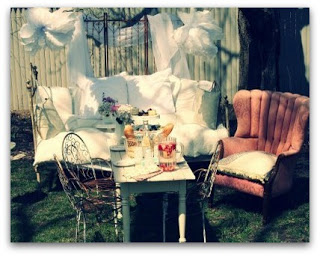 The office is sizzling and all we can think about doing this weekend is escaping to a cool, refreshing garden for a chilled summer soiree. Preferably with cocktails.
Thankfully, all of this daydreaming led us to do something productive … drum roll … the Lily Boutique's Guide to Cocktail Parties. We love every single one of these items with a passion and, true to style, our outfit choices will have you swaying before you've even HAD your margarita.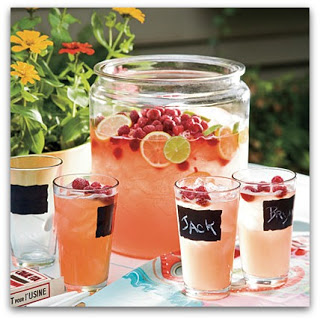 Give your every day drink-ware a fun makeover with these vinyl chalkboard labels at $9.99. Couple with raspberry beer cocktails. Sounds delicious, non? Here's the recipe:
Ingredients
3/4 cup frozen raspberries

3 1/2 cup bottled beer, chilled

1 cup container frozen raspberry lemonade concentrate, thawed

1/2 cup vodka

Garnish: lemon and lime slices
Mix all of the ingredients together and pour over ice!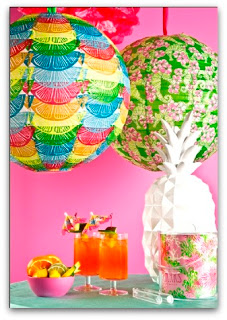 Lilly Pulitzer has a simply gorgeous selection of paper lanterns that are perfect for injecting a little color at the end of an otherwise dreary week. At the fabulous price of $8.95, you can keep these hanging all summer long.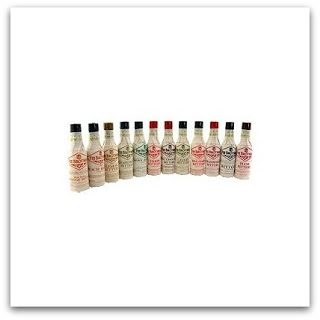 A must have for innovative bartenders, this Fee Brothers set includes twelve hard to find cocktail bitters. Complete your collection of cocktail ingredients and enhance your drinks with the flavors of West Indies Orange, Peach, Lemon, Grapefruit, Mint, Cherry, Aztec Chocolate, Celery, Rhubarb, Cranberry, Plum and "Old Fashioned" bitters. While this particular set is almost $100. you can find much cheaper variations with some online sleuthing – The Bitter Truth set for example.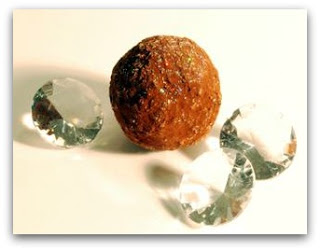 Mr Demarquette, a fine chocolatier based in London, has created some limited-edition truffles this summer, for ladies with serious style. At $16 a box, they're not cheap, but what could be more glamorous than champagne truffles coated in edible glitter? The Glittery Champagne Truffle is made using one of the best brut champagnes: Dom Perignon. The exclusive bubbly is blended with a secret recipe of cocoas from all over the globe and the finest cream from Cornwall and Hampshire. The truffles are then dipped in the boutique's prize-winning chocolate couverture before a delicate dusting of shimmering glitter. Really, we think it's worth splurging on a box of these just for the conversation factor. ' … imported from London you know … made with Dom Perignon … award winning chocolatier …'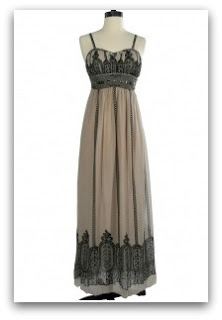 Our Beautiful Embellished Maxi Dress is the perfect number for a late night soiree and will have your guests wondering whether you import your clothes (as well as your chocolates) from award winning boutiques. At $56, this dress is a steal.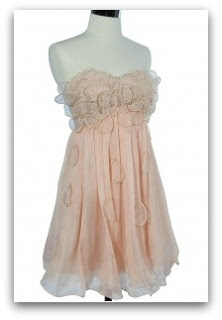 Sweetly casual and oh so feminine, the Raindrops on Roses Chiffon Designer Dress in Peach by Minuet, which is just $50, is effortlessly glamorous and ideal for cool summer nights under low hanging trees.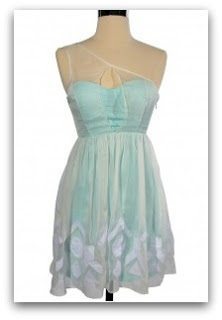 And finally, my personal favourite, The Aqua Mirage White Chiffon Overlay Designer Dress by Minuet , priced at $51, is akin to something you would find on stage at an open air performance of A Midsummer Night's Dream. Delicate, deliciously cool and with a touch of fairy about it, you'll be the delight of any outdoor event in this beauty.
Is it the weekend yet? Be sure to tell us about your favourite cocktail party decorations, drinks and dresses in the comments.
We'll look forward to receiving our invites from you all … they're in the mail, right?
x